ABOUT US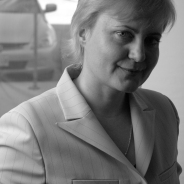 Greetings,
I am delighted to introduce ResearchQuest Inc. Our team has over 14 years of experience providing customized competitive and market intelligence (CI-MI) research and analysis for Small and Medium Size Enterprises.
We have successfully planned and conducted more than 380 competitive and market intelligence projects for SMEs in a wide variety of industry sectors such as Medical Devices, Healthcare, ICT, Manufacturing, and other industry sectors.
Our research and analysis is directed at our clients' specific key business challenges and objectives. Our client satisfaction rate is very high.
We are looking forward to working with you!
Sincerely,
Maryna,
Founder and Director, ResearchQuest Inc.